Bonnet Neve refrigerated cabinets furnish the Tucker Fresh IGA store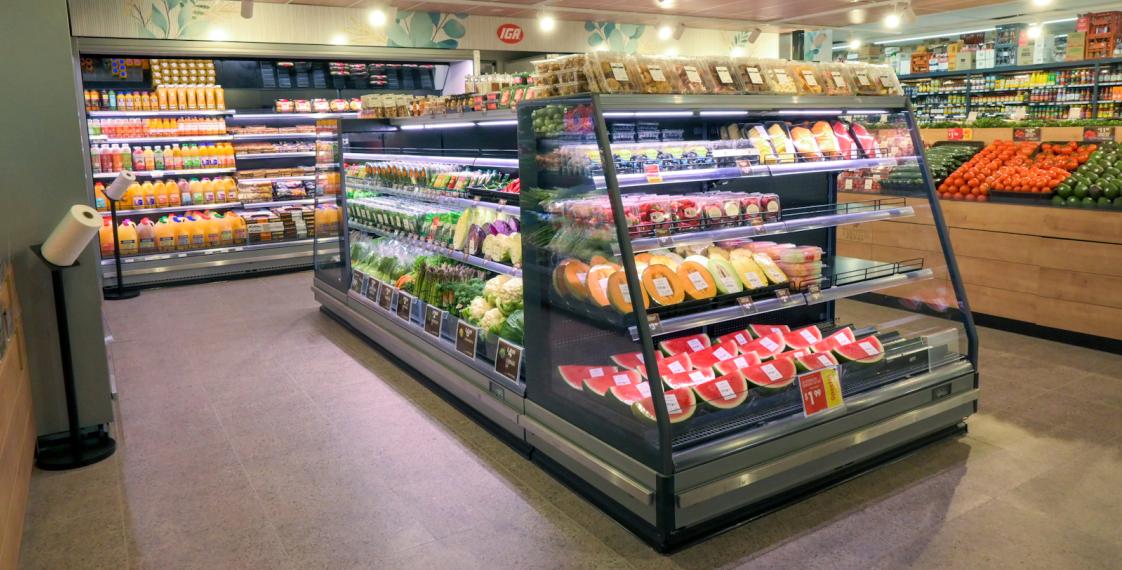 Epta, with its Bonnet Névé brand, jets off to Western Australia to restyle a store of the Tucker Fresh IGA chain in association with its long-established distributor AJ Baker & Sons.
The goals behind the retailer's requests are to furnish the store with solutions able to ensure a low carbon footprint, greater energy saving and ensure a better shopping experience for customers.
The brand is in favour of sustainability, alongside the biggest names of Australia's Large-Scale Retail trade sector, increasingly aware of their role in environmental protection.
Epta's commitment to sustainable commercial refrigeration
To pursue these challenges, Tucker Fresh IGA – first-rate provider of fresh products - entrusted itself to the cutting-edge technologies of Epta and to Bonnet Névé.
The combination of an accurate design of spaces, high efficiency cabinets and first-rate assistance and after-sales consulting contributes to positioning the store in the front line in terms of ecological transition.
The key strategic choices of Epta include the use of the FTE Full Transcritical Efficiency 2.0 system powered by transcritical CO2, combined with ETE Extreme Temperature Efficiency.
Two patented systems, with a view to sustainable innovation, ensure a reduced environmental impact and maximum reliability at any latitude and temperature, even the over 40°C typical of the Australian summer.
SkyView Plus and SkyLook vertical chilled display cabinets: refrigerated solutions which ensure perfect product display
The SkyView Plus vertical chilled display cabinets of Bonnet Névé transform the walls of the store into a mosaic of colours and tastes.
The cabinet, proposed in its open version with LED lighting, brings out the best of the vast range of local products, directly available to consumers.
The offer has been further expanded thanks to the SkyLook semivertical chilled display cabinet, an eye-catching island. It makes appetising pre-packaged fruit and vegetables and ready meals, positioned on multiple cascading inclined shelves.
To guide the customer in the composition of the dish, the upper surface is used to suggest gourmet combinations.
Onwave, the refrigerator display for beverages, triggers impulse buying
Fruit juices, tea and fresh beverages are on show in Onwave, the refrigerator display ideal for those who opt for quick shopping.
The display, placed at the start of the aisles, allows to choose the beverage from the large assortment available, favouring impulse buying.
SkyLight, the vertical display cabinet for frozen products that reduces consumption
SkyLight, the negative vertical frozen display cabinet furnishes the frozen department, ensuring a high load capacity.
The full-height low energy consumption doors increase the thermal comfort of the store, with an important reduction in consumption.