EPTA SUPPORTS LAEMTHONG'S BOOTH AT THAIFEX 2023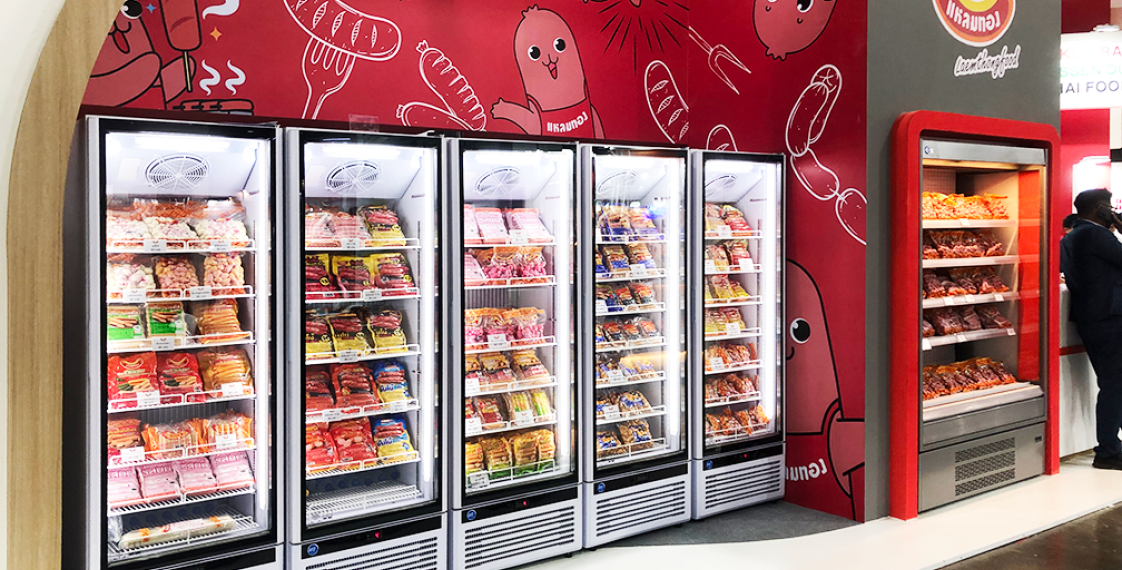 Laemthong was one of the most visited booths at Thaifex 2023.

They embraced a momentous role in developing Thailand's agricultural industry, namely meat, milk, eggs, and flour with their own livestock farm. Our #Iarp branded offer focuses on excellent energy performance without compromising the quality and freshness of the food, ensuring optimal visibility, and a touch of elegance which embellishes the space to create greater attention from the customers. This was made possible with the models: Vertical freezers 𝐆𝐥𝐞𝐞, chest freezer 𝐊𝐫𝐞𝐚 and open multideck chiller 𝐎𝐟𝐟𝐥𝐢𝐩 𝟐.