EPTA RENEWS ITS PARTICIPATION IN FINE FOOD AUSTRALIA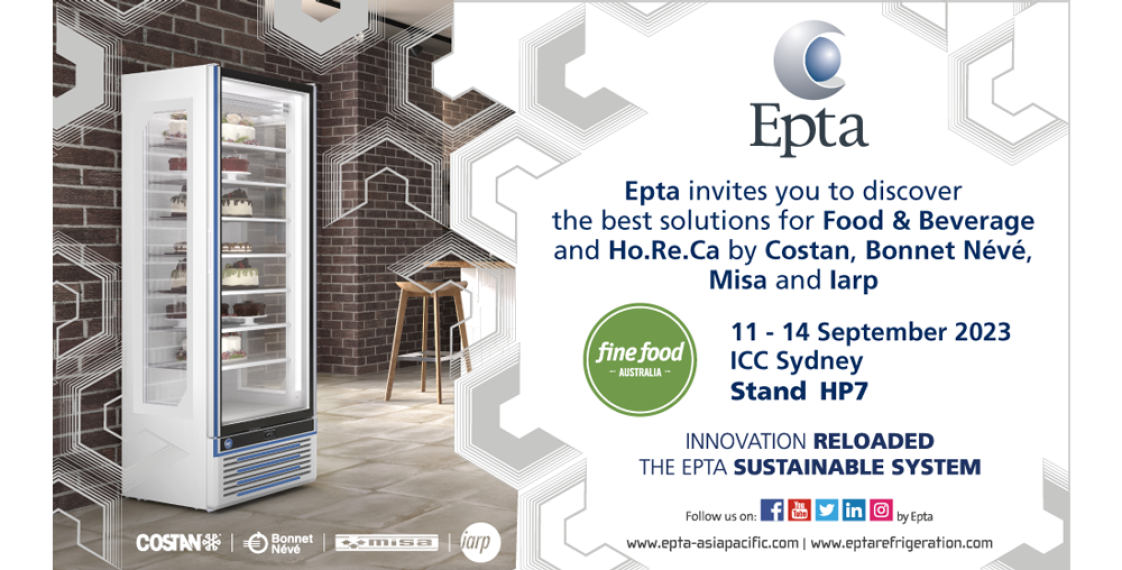 Epta renews its participation in Fine Food Australia, one of the key trade fairs of the southern hemisphere dedicated to the entire food compartment, from 11 to 14 September 2023 in Sydney. A showcase for all players of Foodservice, Hospitality and Retail, where the Group exhibits a selection of Iarp refrigerated cabinets and a Misa cold room.
The biggest exhibitors around one table
For 39 years, Fine Food Australia has been the meeting point for the biggest national and international exhibitors of the sector, from young chefs and barmen to the players of the food industry. It is an opportunity to present new projects and offer innovative solutions designed to satisfy the request of the operators and the most modern consumer demands.
Visitors are promised a journey through food, to explore and discover exotic flavours inside the different gourmet areas. The icing on the cake is the rich programme of contests and conferences scheduled during the four days.
Epta at the forefront with Iarp 
Epta, with the Iarp brand, is at the forefront with a broad range of cabinets designed ad hoc to merge excellent preservation, optimal performance and attractive style. From creamy ice cream to fresh products to prestigious wine bottles, Iarp stands out as a trusted partner of food operators in the Food & Beverage sector; Misa, with its cold rooms, is the perfect ally for commercial refrigeration.
Stay tuned to find out more!