Organisation
Epta APAC, leader in commercial refrigeration
Our Companies
Epta Asia Pacific is represented within the APAC region with eight offices in seven different countries. Our manufacturing facilities, sales and service companies are close to you.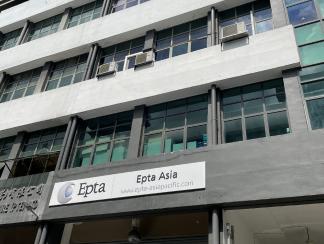 Epta Asia Pte Ltd.
Located in Singapore, Epta Asia is the headquarters for the Asia Pacific region. We provide extensive support to the region and are recognized for our competences in Retail, Food & Beverage and Ho.Re.Ca industries.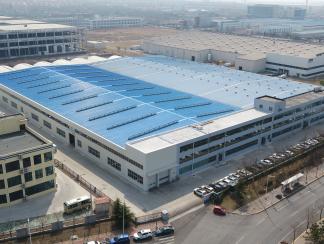 Epta (Qingdao) Retail Equipment Co., Ltd.
Established in 2009, Epta (Qingdao) is part of the Epta group that produces refrigerated showcases and a wide portfolio of refrigeration equipment for the Retail market in Asia Pacific. The manufacturing facility combines European technology, design, and quality with the requirements and identity specific to the Asia Pacific market.
IARP Asia Co. Ltd.
IARP Asia commenced production in Thailand in 1995 and became part of the Epta Group in 2013. IARP Asia has established a leading position in the industry due to its great specialization in producing self-contained (plug-in) refrigerated cabinets for the Retail, Food & Beverage and Ho.Re.Ca. markets in Asia Pacific.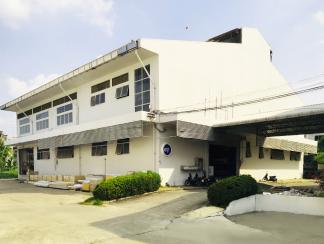 IARP Asia Services Co. Ltd.
Epta supplies the South East Asia market with locally produced equipment as well as imported refrigerated cabinets for the Food & Beverage and Retail sectors. We further provide comprehensive services, validation and packaging materials to our customers.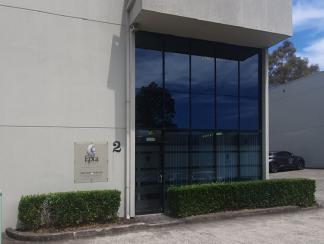 Epta Australia Pty Ltd.
Located in New South Wales, Epta Australia provides complete commercial refrigerated solutions, concept designs and installation as well as customized services in the areas of qualification and after-sales services.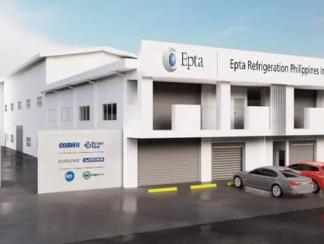 Epta Refrigeration Philippines Inc.
Located in Makati city, Epta Philippines offers solutions to clients from Phillippines specializing in commercial refrigeration for Retail, Food & Beverage and Ho.Re.Ca. Market.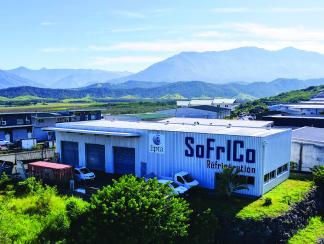 Epta - Sofrico SARL
Epta manages and supports its refrigerated solutions and service activities in the Pacific Islands since 2019 from the New Caledonia site. We are responsible for the entire after-sales service for clients from the Retail, Food & Beverage and Ho.Re.Ca. industries based in this region.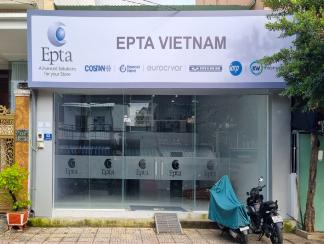 Epta Vietnam Co., Ltd.
Epta Vietnam offers comprehensive refrigerated solutions and service activities: we support clients throughout the entire commercial refrigeration lifecycle, from creating solutions, selecting cabinets, design layout, installation, technical support and after-sales service.
Certifications for qualified and skilled refrigeration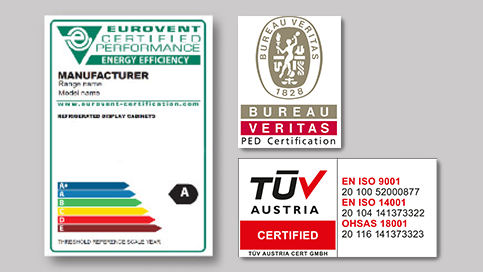 The production processes carried out in our manufacturing facilities follow stringent quality test procedures to ensure highest quality standards. As a result, we achieved multiple certifications from external certification bodies to endorse our position, commitment and dedication in optimising our operations.
Validated by TUV SUD Group, our facilities have obtained ISO 9001 / ISO 14001 certifications which demonstrate our ability to meet and exceed customers' expectations, and support our customers in achieving satisfactory performance levels. We are also dedicated to environmental protection and sustainability.
Epta Group participates in the Eurovent Certification Company (ECC) program for refrigerated display cabinets. With Eurovent-certified products, Epta provides end users with the confidence and trust that our products will perform in accordance with the design specifications, where the product quality and performance levels are tested and certified by an independent certification agency within Eurovent. For more details about EUROVENT certification and Epta certified products, please visit www.eurovent-certification.com  
Certified with OHSAS 18001, our facilities are committed to minimize occupational health and safety risk to employees by adhering to rigorous health and safety management systems.
Among our many certifications, selected models also have the following certifications: CB, EMC, KC Mark, INMETRO and GEMS.
The Epta Asia Pacific World
The Epta Group is a commercial refrigeration specialist with more than 6,000 employees, a far-reaching presence all over the world.  In the Asia Pacific region, we employ over 650 people and our products reach more than 25 countries, which are served by our two production sites.
Asia

China

No. 72, XinYe Road, Qingdao Hi-Tech Industrial Development Zone (Hongdao) - 266114 Qingdao
Tel: +86 532 8783 8898, +86 532 8783 7908

---

Asia

Thailand

147 Prachautit Rd, Tungkru Sub-district - 10140 Bangkok
Tel: +66 2 871 8367-8

---

Asia

Philippines

7/F Multinational Bancorporation 6805 Ayala Avenue - 1226 Makati
Tel: +63 956 120 6560

---

Oceania

Australia

Unit 2,5 Salisbury Road Castle Hill - 2154 New South Wales
Tel: +61 (0)2 9659 5428 (Main), +61 (0)2 9659 7326 (Service)

---

Oceania

Nouvelle-Calédonie

8 Avenue des Géomètres Pionniers B.P 4127 - 98839 Dumbea
Tel: (687) 23 10 42

---

Asia

Singapore

Headquarter and EptaService (VSDee) 175 Kaki Bukit Avenue 1 #04-00 - 416022 Singapore
Tel: +65 6746 5966

---

Asia

Thailand

231 Moo 6 Petchakasem Rd. Tambon Kao-Yai, Amphoe Cha-am - 76120 Petchburi
Tel: +66 32 453 220-1

---

Asia

Việt Nam

45 Phạm Vấn, Phường Phú Thọ Hoà, Quận Tân Phú - 70000 Thành phố Hồ Chí Minh
Tel: 02836363860

---